Fraternity Life at The University of Tennessee is among the top universities across the nation. With 20 different fraternity chapters at Tennessee, there is a fit for everyone. To access the Go Greek page on the University website can be found here[[1]]. The types of fraternities at Tennessee include specialized groups for certain majors and interests.
Fraternity Row is on campus and close to most things a student needs. It sits on the west end of campus near the Tennessee Recreational Center and just a 10 minute walk to Neyland Stadium. Explore the houses on row and off to see what it's like to live in a fraternity at a top SEC school like the University of Tennessee. The houses that sit on row are where the majority of the houses are, but there are two on the side of campus that is closer to Cumberland Avenue which are Kappa Alpha and Kappa Sigma which both sit just beyond the Carrick- Presidential Court area campus.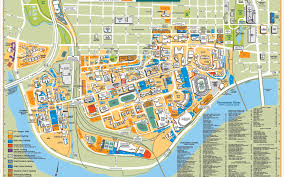 Each fraternity on campus has a philanthropy week that they dedicate for activities and fundraising in support of each respective charity. Joining a fraternity at UT allows one to become a part of a group of people that share in beliefs or interests to create a more enjoyable college experience. What students often say the gain most from joining a fraternity at Tennessee are things like strides in being comfortable in a social setting, networking skills, leadership skills, and many more qualities that can be offered in a setting like a fraternity. Joining an organization like this on campus helps students develop skills that they would not otherwise develop. Greek organizations also allow students to grow as individuals and find who they are before marketing themselves and their abilities to companies they hope to have a long career with after graduating from the University.
Getting involved in any group on campus is something that is recommended to all incoming freshman or sophomores so that they can become part of a community on campus and make the university a little smaller and easier to navigate. There are groups on campus that specialize in a certain field or set of interests so explore what Tennessee has to offer you and find your best fit.

Tennessee offers formal recruitment at the beginning of both the Fall and Spring semesters. So if you don't find exactly what you are looking for the first time then be patient and try again the next semester. For all information regarding recruitment or general information on Greek Life at the University of Tennessee please visit the Interfraternity Council's webpage located here. [2]

Go Vols and Go Greek!
Community content is available under
CC-BY-SA
unless otherwise noted.